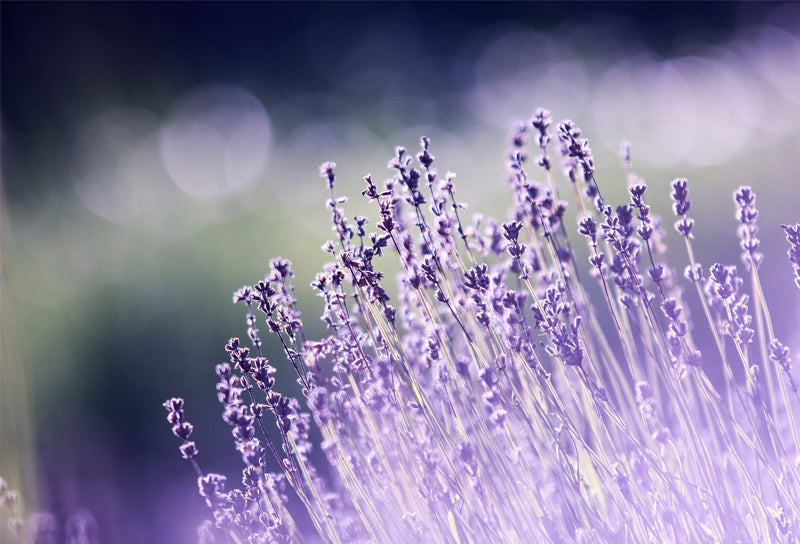 Why you should use lavender essential oil for skin and hair
Lavender… we have heard so many things about this herb that it seems there is nothing left to say. But do you know all the benefits of this lovely herb? We strongly believe it's never too late to learn new things so we specially wrote this article for you, nature lover!
To satisfy your curiosity,  I will start with things that you probably had no idea about this miracle herb. For example, did you know that lavender derives its name from the Latin 'lavare' meaning 'to wash"? Furthermore, lavender and mint are both members of the Mint family. No matter what kind of species it belongs to, I would rather choose lavender than any other chemical product.
Benefits of lavender oil
It reduces acne
You have tried a hundred types of acne-fighting products and they made your breakouts worse? What about trying an organic, natural cure? Without side effects, lavender oil offers your skin nutrients and a lot of other benefits. Lavender essential oil calms the inflammation caused by acne. All you have to do is apply a drop on a fingertip and then massage the affected areas. You will notice that after a constant application, the scars will blur, and the skin will feel cleaner without being sweaty.
Calms and cleanses the skin
If you have read before about the properties of lavender, you probably know about the skin calming and anti-inflammatory effects. Due to its strong antioxidant content, your skin will be hydrated and fed with the nutrients it needs, and the toxins stored by the pores will be already gone. For this reason, you will no longer be experiencing excess sebum. For healthy skin, you can use lavender oil combined with coconut oil to have perfectly healthy skin, full of luminosity and firmness.
You can make your own organic toner
A facial toner is a liquid solution which contains ingredients that combat various problems such as acne, clogged pores or lack of moisture. In addition, it can also be used to remove makeup. As you probably know, commercially available toners contain toxic substances for the skin, which can cause irritation or adverse effects. For this reason, I want to teach you how to make your own organic toner with lavender flavor.
It is a simple recipe that can be done by anyone. Add in a spray bottle between ten and twenty drops of  Mayie lavender essential oil, two drops of rosehip oil and a lavender floral water bottle. Mix the composition and voilà, the magic recipe is ready! You can spray the mixture on your skin at least twice a day.
People who have used this mixture claim that the sebum production has been significantly reduced, and in the case of dry skin, the skin has been hydrated and nourished.
Healthy scalp without dandruff
Does dandruff affect your everyday life? We have a magic ingredient to solve this problem! You probably guessed what it was about! For a clean and healthy scalp, all you have to do is mix 15 drops of lavender oil with two tablespoons of olive oil or almonds. Warm up the composition and apply it on your scalp. Massage and let it work for an hour, after which you can wash your hair.
Soft shiny hair, just like the princess' hair
Is your hair dry, frizzy, and no balm can solve this problem? Stop being comfortable as quickly as possible and create your own organic hair balm. Your hair will thank you for your choice! You can finally have smooth and shiny hair as you have dreamed of!
You need 3 teaspoons of apple cider vinegar, 15 drops of lavender oil and 6 teaspoons of water. You will then mix all the ingredients and put them in a spray bottle. Spray on the hair and leave the solution to dry naturally. You can use this conditioner after each shampoo or whenever you feel it is necessary.
A complexion that glows
Due to the fact that it helps your body produce antioxidants, the lavender essential oil can help protect your skin against harmful external factors, that give you fine or accentuated wrinkles. Combine a few drops of essential oil of lavender with coconut oil and use the composition as a moisturizer for in the morning, evening or whenever the skin feels dry.
If I convinced you to create your own organic skincare products, I invite you to have a look at our organic product, lavender essential oil, the main ingredient in the recipes above.